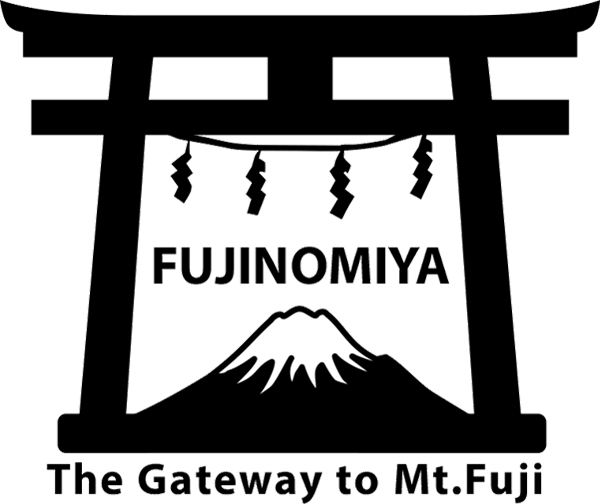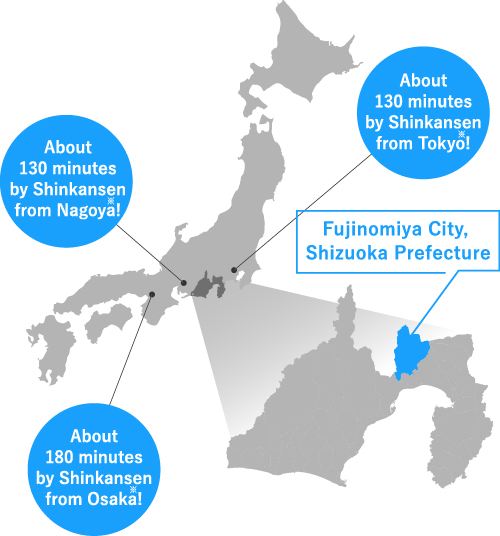 ※When using the Tokaido Shinkansen, Tokaido Line, or Minobu Line. The time will vary depending on the schedule.

Fujinomiya City, Shizuoka Prefecture, is the location of the Fujisan Hongu Sengen Taisha Shrine and the gateway to Mt.Fuji tourism.
The city is full of diverse pleasures, including many of the constituent assets of Mt.Fuji World Cultural Heritage Site, beautiful natural scenery and delicious foods produced by abundant spring water, and dynamic outdoor activities at the foot of the magnificent Mt. Fuji.


Fujisan Hongu Sengen Taisha Shrine

Yamamiya Sengen-jinja Shrine

Murayama Sengen-jinja Shrine

Hitoana Fuji-ko Iseki

Shiraito no Taki waterfalls

Mt.Fuji World Cultural Heritage Centre

Asagiri Highland Paragliding


(Sky Asagiri)

Fujikawa River Rafting


(Natural Action Outdoor Tours)

E-Bike - Rent-a-Cycle

Asagiri Highland, Makaino Farm Resort

Lake Tanukiko

Lake Tanukiko Camp Ground

Fujinomiya Yakisoba

Rainbow Trout Cuisine

Local Sake
(Fuji Takasago Sake Brewery)

Local Sake
(Fujinishiki Sake Brewery)

Local Sake
(Fujimasa Sake Brewery)

Local Sake
(Makino Sake Brewery)